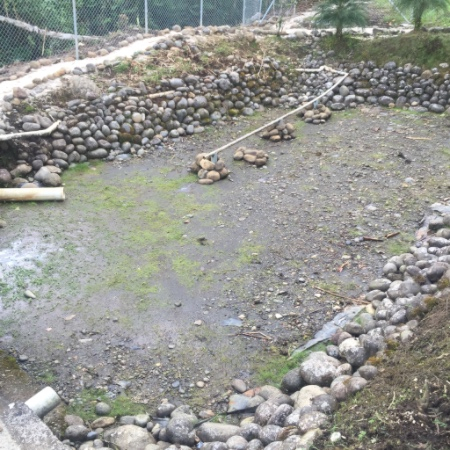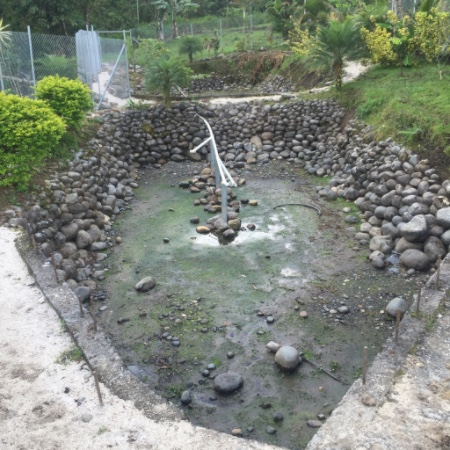 In a move toward self-sustainability, we have, with much help from volunteers, come a long way. In ____________ we started by creating two small fish ponds off to the side of the large bodega. The fish ponds have been a bit of a trial and error process but we haven't given up! The tilapia did not thrive as we had thought they would, so we are regrouping and heading in a new direction with trout. We are excited that the process of revamping the ponds is almost complete, and we look forward to being able to either eat these fish to save on food expenses, or sell the fish locally .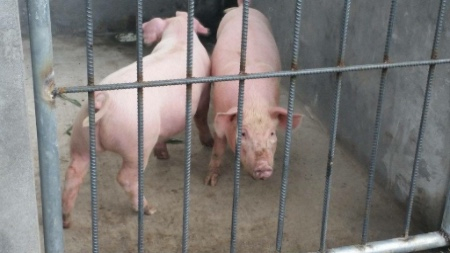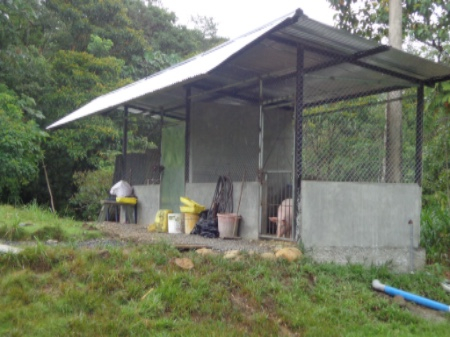 Besides providing food for the children, we believe the pig pen and chicken coop to be an excellent opportunity to involve some of the children in the day to day operations of Casa de Fe. The first batch of chickens was a tremendous success. We waited a little long to butcher, however, and just the breasts on these birds were almost 4 pounds! 
The pigs naturally take a bit longer to grow, but the first pair are almost grown! Jaime says they love to eat sugar cane, and that works great because there is plenty of that around! They also, of course, eat all of the food scraps so we feel good about throwing very little away. Our older children have been great healp in taking care of the pigs and keeping their area clean. We believe projects like these are important in building a sense of responsiblity and work ethic in our children. We thank all of the volunteers that worked so hard with Jaime and Hernan to make these possible!
Building fences and walls has bee a projcet that has gone on since we moved onto the land that is now the Casa de Fe campus. Through the help of hard working volunteers, the concrete wall in front of the main building protects the children from the road, and chain link fence around the property ensures they don't get lost when they decide to take an excursion into the jungle. We have not measured exactly how many feet of concrete wall or fence there are at Casa de Fe, and we have not counted how many large holes were dug by volunteers, but every time we look outside we are remided of those who have come down and put in their hard earned money and time to help these wonderful children. Without you Casa de Fe does not exist. Thank you!
Our playground area has also been one of those projects that has been added to over the years as well. A basketball hoop was installed a few years ago by a group of people who must not have talked to anyone involved in building fence. The holes that folks dig here are always a bigger project than originally thought because there are so many large river rocks that must be pulled out of the hole as one tries do dig. Whether it is a swingset or an obstacle course there is always digging that needs to be done.  While there are many things to do around Casa de Fe, if you should choose to visit we cannot guarantee that we won't ask you to grab a shovel!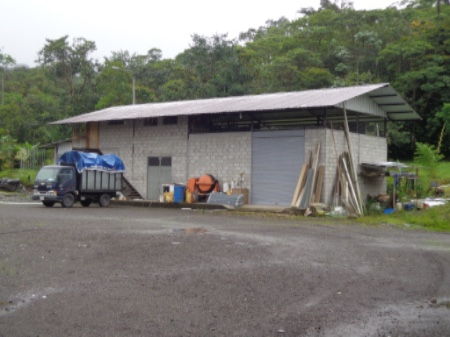 I don't think there is a man on Earth who doesn't realize the benefit of having a large area to work and plan projects. The bodega, built in 2014 is the envy of many a vistor to Casa de Fe. If your wife won't let you build your own you can always come visit ours! Again a huge thanks to the many volunteers and donations that made this building possible.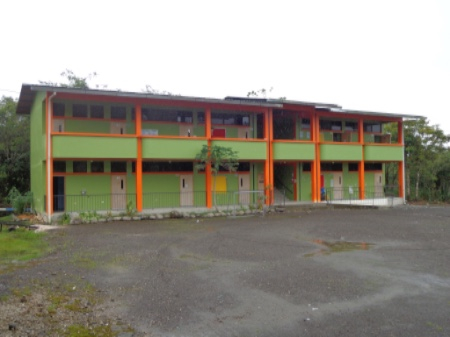 The school was built in 2013 by many volunteers committed to the education of the children of CdF. It contains 6 classrooms and a library. At one time, the classrooms were full as Casa de Fe had not only Ecuadorian teachers, but also volunteers who taught English. Many of the children that end up at Casa de Fe are delayed acedemically, and being able to tailor their education is very important. We hope to again be able to fully utilize this facility as we are praying hard for more volunteers to help us teach these children.